Colored Polyester Yarn
Product Introduction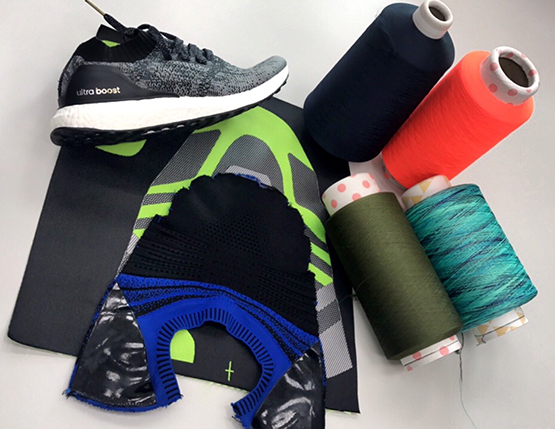 Dyed Yarn
Dyed yarn is an energy saving & environmental friendly product. Due to Dyed yarns are created by adding masterbetch colorant to the polymer melt in spinning, it substituted the most polluting process of dyeing.
DYED Fiber Cross Section & Produce Process
The fibers &filaments are fully impregnated with pigment since adding masteterbatch colorant at the beginning
High water consumption and produce large amount of industrial waste water, toxic chemicals during piece dyed process.
DYED Saturated Bright Color Excellent Colorfastness
Dyed yarns are colorfast, resistant to multiple washings and great for achieving bright colors.
Color uniformity is higher than traditional piece dyed for thick, high twist yarn.
Dyed yarn is highly resistant to UV fade and shade changes.
Dyed yarns are fully uniform in color and typically do not vary from lot to lot.
Yarn Dye, aka Y/D
yarns obtain color before fabrics were made. Yarn Dye has been applied on stripes, checks, plaids and special pattern fabrics. However, solid color fabrics demanding even color are hard to achieve with Yarn Dye. HERNG FA INDUSTRIAL CO.,LTD. conquered the challenge of solid color Yarn Dye fabric with over 20 years' expertise of Yarn Dye. HERNG FA INDUSTRIAL CO.,LTD. applied our Yarn Dye technology on our yarn products using Nylon 66, Micro Polyester, Certified Recycled Polyester, or Nylon 6 …etc. Yarn types include ATY, DTY, SpringFil, SCT, HCR, ATCY and more. HERNG FA Yarn Dye is the star product of HERNG FA INDUSTRIAL CO.,LTD., which is adopted by top global brands on premium product lines for years. Production capacity of Yarn Dye reaches 900 tons per month.